Happiness leads to better work, not the other way around. Here are 9 TED talks about making business positive.
Martin Seligman talks about psychology — as a field of study and as it works one-on-one with each patient and each practitioner. As it moves beyond a focus on disease, what can modern psychology help us to become?
"From the father of positive psychology, and the former president of the APA."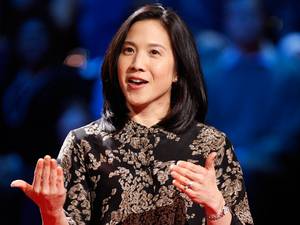 Leaving a high-flying job in consulting, Angela Lee Duckworth took a job teaching math to seventh graders in a New York public school. She quickly realized that IQ wasn't the only thing separating the successful students from those who struggled. Here, she explains her theory of "grit" as a predictor of success.
"A good talk on one of the most important components of positive business: not getting knocked down by setbacks."
Neil Pasricha's blog 1000 Awesome Things savors life's simple pleasures, from free refills to clean sheets. In this heartfelt talk, he reveals the 3 secrets (all starting with A) to leading a life that's truly awesome. (Filmed at TEDxToronto.)
"A talk on gratitude, from a popular blogger — and an employee at Walmart."
Simon Sinek has a simple but powerful model for inspirational leadership all starting with a golden circle and the question "Why?" His examples include Apple, Martin Luther King, and the Wright brothers … (Filmed at TEDxPugetSound.)
"A talk that has resonated with millions, about how to create positive leadership."
Career analyst Dan Pink examines the puzzle of motivation, starting with a fact that social scientists know but most managers don't: Traditional rewards aren't always as effective as we think. Listen for illuminating stories — and maybe, a way forward.
"From a great modern thinker, a talk on smarter ways to create positive businesses."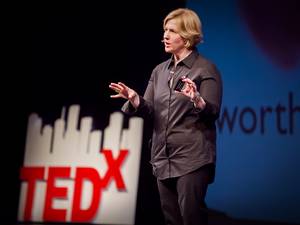 Brené Brown studies human connection — our ability to empathize, belong, love. In a poignant, funny talk, she shares a deep insight from her research, one that sent her on a personal quest to know herself as well as to understand humanity. A talk to share.
"From a shame researcher, a culture-shifting talk."
In a culture where being social and outgoing are prized above all else, it can be difficult, even shameful, to be an introvert. But, as Susan Cain argues in this passionate talk, introverts bring extraordinary talents and abilities to the world, and should be encouraged and celebrated.
"An interesting look at why we need personality diversity."
by